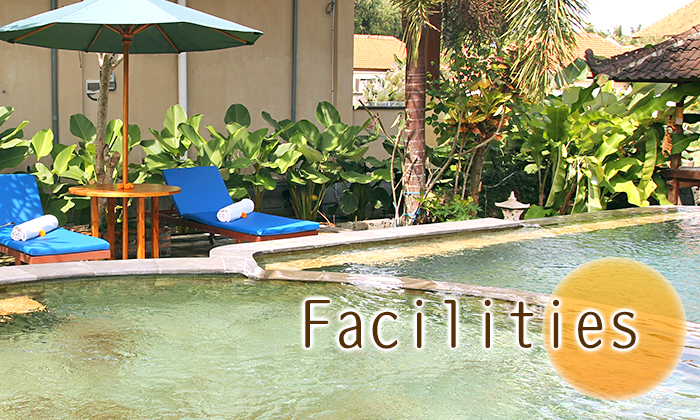 We offer our facilities where everyone can relish time together, connect with friends and family or just relax in the quiet surrounds.

The perfect place to comfort your distressed body from a hard days walking (Jalan Jalan), sightseeing or shopping.

We would love to see you at our villa and our staff will ensure you are made to feel at home, tranquil and fully relaxed.
Swimming pool
Relax your tired body. The swimming pool has an ionizer to help reinvigorate you.
Our villa has two different types of swimming pools.

To cool down your fatigued body from the sightseeing we have a Jacuzzi where you can have a good long soak.
If you feel a bit more energetic, there's the main swimming pool area which has a water depth of about 2M.

Paving stone with art is placed around the swimming pool area, This is designed with Balinese themes in mind.

The Water quality is maintained to a high level and lounge chairs and towels are also available for the comfort of all guests.

Please feel free to use and enjoy the time.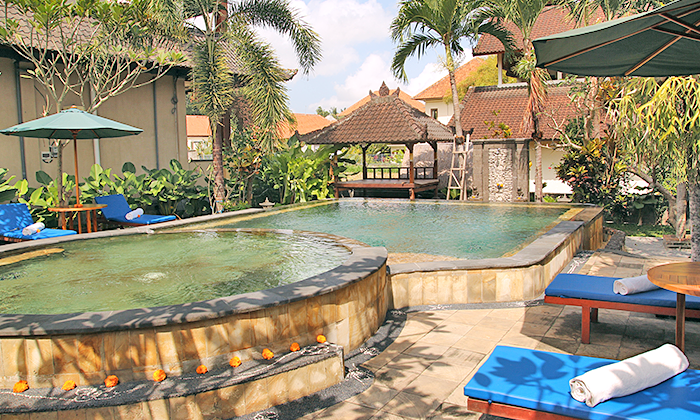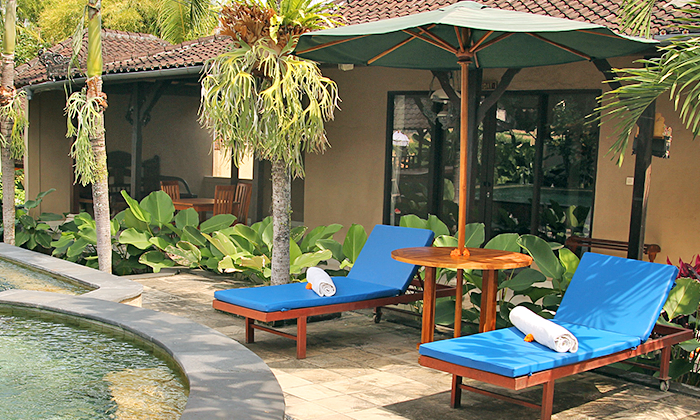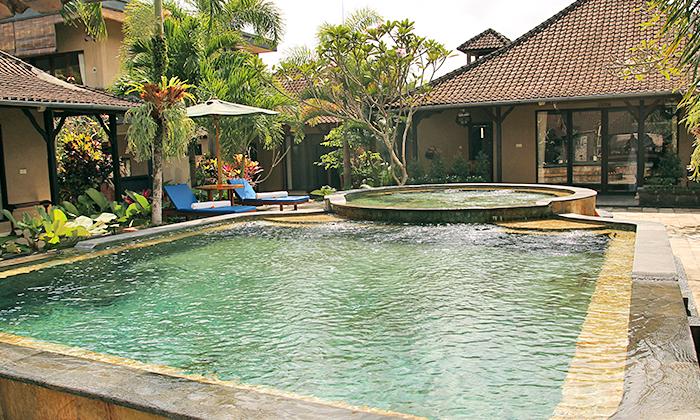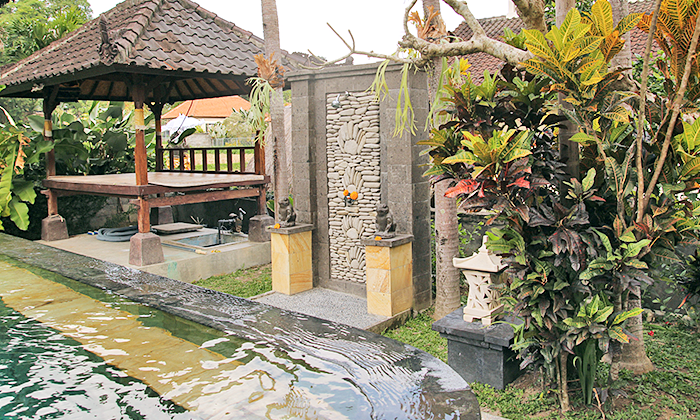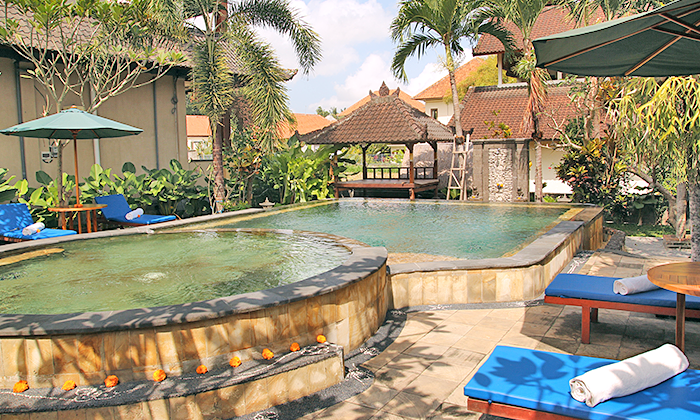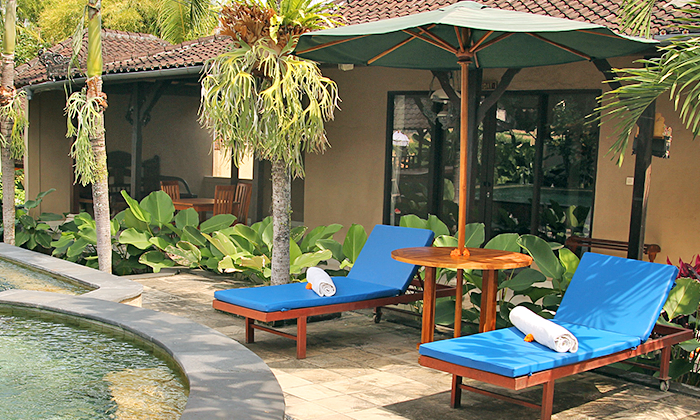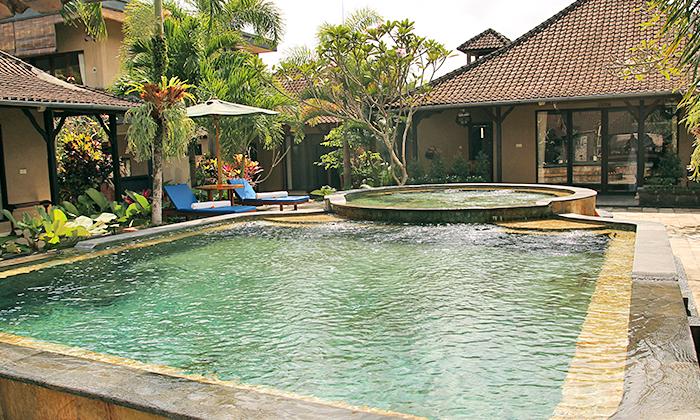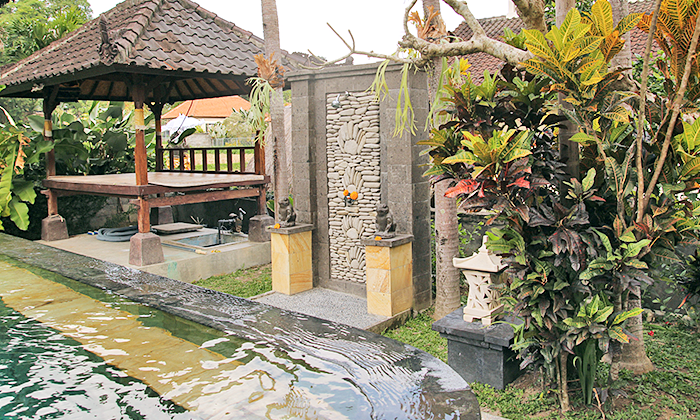 Spa
Under Maintenance
Under Maintenance
Come back soon!